Yesterday was just a happy day! Do you ever have one of those days where you just wake up happy and smile often throughout the day sometimes for no reason other than you are just...happy?! Well, it was one of those days( I actually feel like I have those a lot). I started the day by finishing up a few Valentine heart burlap banners. I have LOVED making these for the giveaway winners and a few for myself : )
I will post a tutorial on them soon.
Rowen and I ran a few errands after his nap. Naps make him happy and I know for a fact where he gets that from...ME! I love love love taking naps! I don't take them often but when I do, ahhhh it feels so good to sleep for a few hours in the middle of the day! I have always loved sleep. He, as you know, is a happy little guy but look at him after his nap today:
So darn cute! These faces are why my days are filled with happiness.
We headed to the park after he ate lunch. The park is another thing/place that makes him happy. I can always capture some great grins there...today was no different! He absolutely loves other kids! It's the cutest thing. He always makes a bee line for them and wants to jump in and do whatever they are doing. He, being only 15 months though, can't play with them yet so he just stands and watches everything they do and has fun doing it.
the 2 right pictures...top one: pointing to the flag on the flag pole
bottom one: looking up at the flag
He is obsessed with flags right now! I don't know what it is about them. Maybe how they wave in the wind?? He can spot one from a mile away!
I adore the left picture. He was watching a little boy run up the slide then slide back down over and over and over!! The little boy was probably 6 or 7 and once he noticed that he could make Rowen laugh by running up the slide and sliding back down, he did it probably 10 times before he got tired..ha! I have enjoyed the warmer weather lately solely for the park outings!
I am linking up with Lauren and Tiffany today to share...5 things to do in your hometown.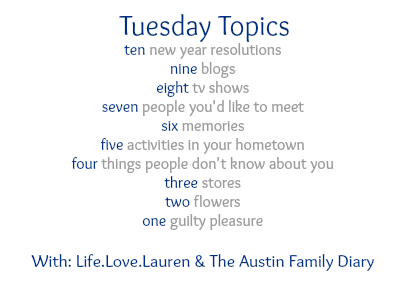 There's actually a ton of stuff to do here in Nashville. I just picked 5 things that are popular and/or really fun.
1. We have a Zoo. It's not huge but it is really fun. There are a lot of animals to see, there's a train and a carousel for the kiddies to ride, and most of the trail is in the shade! I went back in June or July and that was the first time I had been in years. Since then, we have been back a handful of times. Since we have Rowen( who loves animals! ), I can see us going many many more times in the near future.
2. The Grand Ole Opry. This is a super famous place. It's actually Nashville's #1 attraction!

T

he Grand Ole Opry showcases a mix of country legends and the contemporary chart-toppers who have followed in their

footsteps. The Opry's member roster includes
Dierks Bentley, Garth Brooks, Little Jimmy Dickens, Vince Gill, Alan Jackson, Patty Loveless, Loretta Lynn, Martina McBride...the list goes on and on. If you are a country music fan, you have to catch a show here if you come to Nashville.
3. Honky Tonks. Another Nashville #1 thing to do. "Honky Tonk Row" aka Broadway is a street filled with little hole in the wall

music clubs where artists like Willie Nelson and Gretchen Wilson( just to name a couple )got their start. If you were to go to one of these places, you shouldn't be surprised if a famous country music singer were to jump up and sing a song or two between newbie bands/singers that take the stage.
4 & 5. We have 2 professional sports teams here in Nashville. The Titans are our football team and the Predators are our hockey team. I am a sports lover so I enjoy these activities. Brent and I try to catch a game from each team at least once a year.
See, you should come visit!! Nashville is a super fun city!!