Brent and I usually make a list of meals for the week every Sunday night but I always forget to post them. Well, I remembered this time and I also have some pictures of last nights meal!
Last night we had barbeque chicken quesadillas with mexican rice and black beans. This is a yummy quick meal. Especially since I bought a package of fully cooked grilled chicken.
He LOVES mealtime and is such a great eater!!
It felt great here today. I think it got up to 61 degrees! Rowen and I of course had to get outside and enjoy it so we headed to Parmer Park(our go to place to play outside). There were 2 kids flying kites there b/c it was kind of blustery and he went crazy! He started squealing and pointing and made a amd dash right towards them. We sat and watched the kites flying around for a little bit. I foresee a kite in our future for this summer!
I'm Linking up with Lauren and Tiffany today for Tuesday Topics...2 flowers.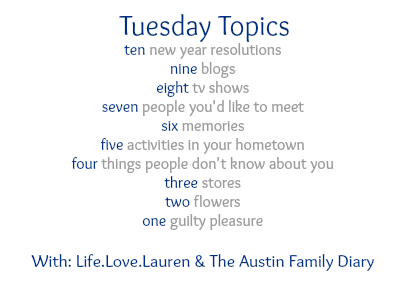 I definitely have 2 favorite flowers!... Alstroemerias and Hydrangeas.
These are alstroemerias. They come in all different colors. You can find them at just about every grocery store. And they last for so long!! I bought these a few days before Valentine's Day and they are just now starting to look a little droopy but not bad as you can see. They usually last for about 2 weeks before drying up! Next time you want some fresh flowers, you should give these a try!!
My other favorite...hydrangeas!
I had my bridesmaids carry these in my wedding and also had some in my bridal portraits!